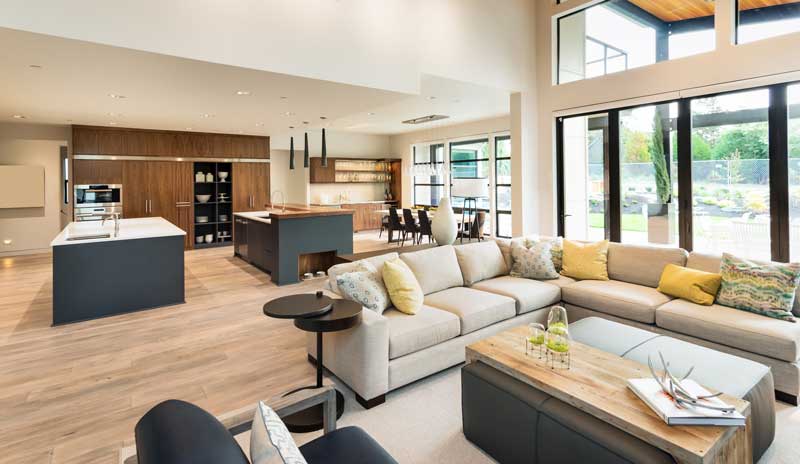 When to knock down and rebuild
There are lots of reasons you might be thinking about a "knockdown and rebuild" – the kids are settled at school, you love your neighbourhood, or your home is on a great block that you want to capitalise on. But is it a viable option financially?
If you're basically happy with your home and just want to update bathrooms or kitchen, add another bedroom, or an outdoor living area, then renovation is probably for you. "Knockdown and rebuild" becomes the better option when you want to dramatically change the character of your home – perhaps make it open plan, add significantly more space or higher ceilings.
It's a misconception that renovation is always the cheaper option. You can often spend a significant amount of money on your home only to find it still falls well short of the mark, and all you've done is chuck your hard-earned cash into an unsatisfactory building. A renovation can also uncover surprise expenses that haven't been figured into your budget, such as plumping issues, dry rot, termites … The list goes on. The great thing about a rebuild is that there are no hidden costs – you sign your contract for the final price and that's that.
Rebuilding could also come in cheaper than your planned reno because a new build can be more cost-effective. If you're making drastic changes like moving the kitchen or bathroom, or renovating a space larger than 100 square metres, it might be a false economy to consider renovating. You could be much better off, in terms of cost and end result, to demolish the old and rebuild the new. And in comparison to a new build elsewhere, or buying a new home, a rebuild will save you even more cash in agent's commission, stamp duty and legal fees.
So if a "knockdown and rebuild" is starting to sound like an option, how do you get started? Do your research. Talk to people who have been down the rebuild route and ask as many questions as you can. Also talk to your local council – what might seem perfectly reasonable to you in terms of a potential building application might not be possible in your area. Then, of course, you want to find a great builder who will take all the worry out of the demolition and rebuild. Rolfe Constructions can help you with every phase of a "knockdown and rebuild" project, including advising on the design and floorplan of your new house and removal of your old one, through to the finishing touches by quality craftsmen that see your new dream home complete.
"Knockdown and rebuild" is an exciting project to undertake but can also be daunting. Our main goal is to achieve the best solution for you, whether it's renovation or detonation. Give us a call to find out whether it's the best option for you and how we can guide you through the process.
Oh, and our final piece of advice for a "knockdown and rebuild"? Go have a friendly chat with your neighbours – while it's unlikely that they can stop your build it's by far the better option to have them on board with your plans!